Description
Represent a group of molecules in which the main skeleton is an azepan structure. Examples are the benzothiazepine diltiazem and quetiapine and benzodiazepine etizolam, the active ingredients of pharmaceutical drugs that are also circulating in the market of illicit drugs, are used inappropriately and without the necessary prescription. Recently, are circulating through the web, also new synthetic derivatives such as pyrazolam (similar to the benzodiazepine alprazolam) that have no pharmaceutical use.
Chemical structure
Chemical structure of some azepan-like molecules.

Diltiazem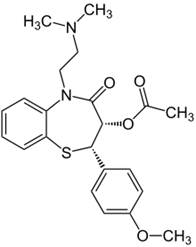 Quetiapine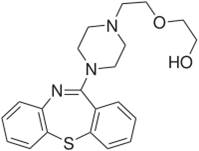 Pyrazolam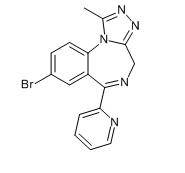 Effects
Following diltiazem overdose bradycardia, hypotension and cardiac arrest was observed. Recent studies have shown that an overdose of quetiapine leads to a higher risk of hypotension, respiratory depression, coma, and death, compared with other second-generation antipsychotics.
Intoxication cases registered in Italy
The National Early Warning System has received notifications of a certain frequency of diltiazem identification in cases of cocaine intoxication. Specifically, at the Poison Control Centre of Pavia in 2010 were registered two case: one overdose of cocaine with positivity to benzoylecgonine and diltiazem; another case of acute intoxication after smoking a joint, with positivity for MDMA (very high), MDA, cocaine, benzoylecgonine, lidocaine, diltiazem, methadone, EDDP, THC, caffeine, nicotine. The National Early Warning System has also recorded some seizures of diltiazem tablets on Italian territory.
Photos of some products reported
Photos of some products reported to the National Early Warning System containing this type of product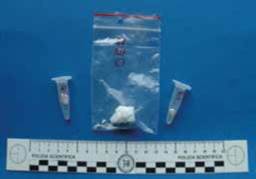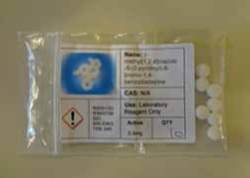 Legal status
In Italy, the molecule etizolam is included into the Medicine list Section B of the laws for the regulation of narcotic drugs and psychotropic substances, prevention, treatment and rehabilitation of drug addiction (DPR 309/90 as amended), which includes those medicinal products subject to medical prescription to be renewed from time to time (not repeatable recipe).